The Weirdest Ice Cream Flavor, Ever.
With hot summertime weather finally making itself a more permanent mainstay, ice cream is now justifiable at any meal of the day. We love innovative ice cream flavors as much as the next person, but the following ones just have us going, "WTF?" A Japanese company has created a line of ice creams with pet bird flavors. Seriously, pet birds. They apparently only use all natural ingredients and the flavors that can be purchased include Java Sparrow, Parakeet, and Cockatiel. If you were ever curious as to what Parakeet tastes like, according to the makers it's similar to  "eating some vanilla ice cream in one hand and then taking a whiff of a parakeet in your other hand." Uhhhh, yeah, that's one sundae we'll definitely pass on.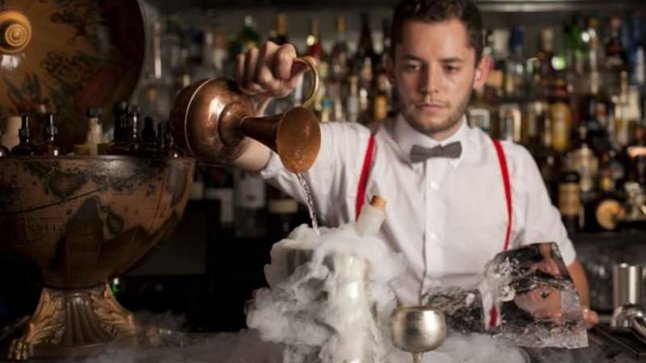 London: Fish, Chips, & Crazy Cocktails
London may have the reputation of being a relatively proper city with Royalty, tea parties, scones, and with the drinking culture relegated to pubs. While the city definitely can throw back a pint (or ten), these bars are off to prove that London is the home of perhaps the craziest cocktail experiences in the world. The road to global innovation domination is filled with drinks raging from radiation (!!!) aged absinthe cocktails, drinks made from distilled clay and lichen, and a "walk-in gin and tonic" which is quite literally the cocktail in mist form and can get you wasted.